Favorite - Shop Landing Page Template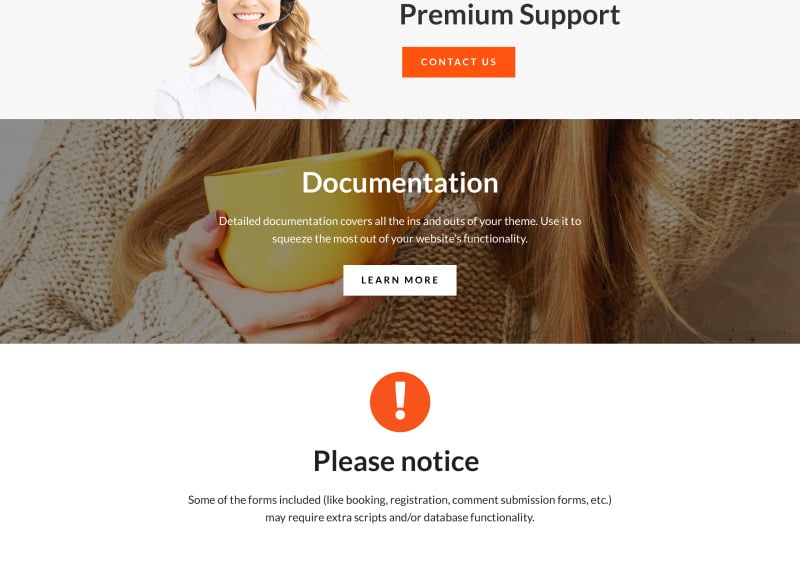 A fully responsive Landing Shop HTML5 Template that will be a great solution for creating an amazing website for your shop. If you want to open a shop of any kind, this template is what you're looking for. It has fast, elegant interface that can be customized to your taste. This HTML5 Template includes different layouts with multiple elements. Each element has a stylish look and can be fully customized. This HTML5 Template will suit a shop of any size. It includes full eCommerce support. Grid view, shopping cart, checkout and single product pages will allow your customers to easily compare and buy products.
Changelog
Landing Shop Version 1.1 (November 08, 2018)
Additions

- ADD: Light Gallery;
- UPD: Bootstrap to v4.1.3;
- UPD: jQuery to v3.2.1;
- UPD: jQuery Migrate to v3.0.0;
- UPD: jQuery easing to v1.4.0;
- UPD: OWL Carousel to v2.2.1;
- UPD: Swiper to v3.4.2;
- UPD: RD Navbar to v2.2.5;
- DEL: SmoothScroll, PhotoSwipe Gallery, Flickr Gallery, RD Video Player, Magnific Popup;
- FIX: Other minor bug fixes;
2 Reviews for this product
Multipurpose landing page template. fast and up-to-date designs and style.
Хороший шаблон, но не подойдет для интернет магазина, функционал который представлен в демо - без движка и не работает. Просто сайт-каталог, без функций покупки, добавления в корзину, сравнения товара, добавления в избранное. Хотя данные кнопки там реализованы. Форма регистрации также не работает - она, как я понял для красоты :) В любом случае как для лендинга подойдет, либо для сайта визитки для небольшого ассортимента товаров.
0 Comments for this product