Infinity - Personal Landing Page Template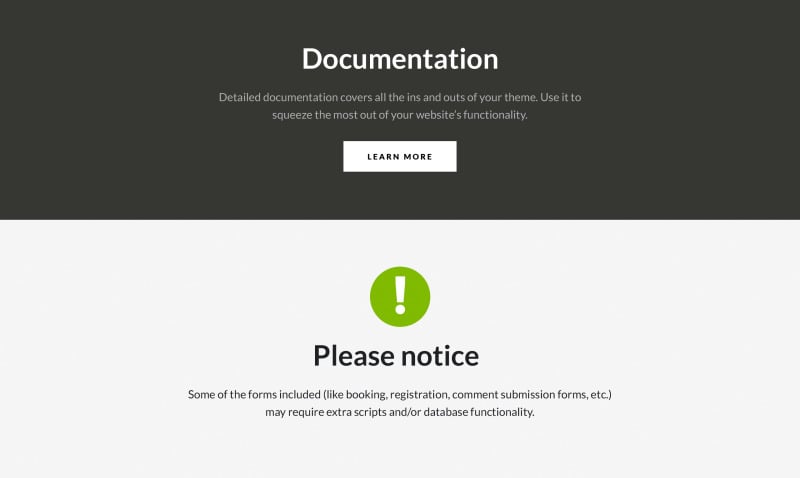 This fully responsive and modern Landing Personal HTML5 Template will help you to easily create a fantastic personal website. No matter, who are you and what you do, your first step in a wonderful world of modern World Wide Web will be a great experience. This Landing Personal HTML5 Template will suit any person, from a simple blogger to a professional expert. This template can be easily customized, using a huge collection of artwork and themes, so your website will have it's own, unique persona. Try Landing Personal HTML5 Template, a creative template for a creative website owner!
Changelog
Infinity Version 1.1 (November 09, 2018)
Additions

- ADD: Light Gallery;
- UPD: Bootstrap to v4.1.3;
- UPD: jQuery to v3.2.1;
- UPD: jQuery Migrate to v3.0.0;
- UPD: jQuery easing to v1.4.0;
- UPD: OWL Carousel to v2.2.1;
- UPD: Swiper to v3.4.2;
- UPD: RD Navbar to v2.2.5;
- DEL: SmoothScroll, PhotoSwipe Gallery, Flickr Gallery, RD Video Player, Magnific Popup;
- FIX: Other minor bug fixes;
3 Reviews for this product
It is a good template. Simple to make your personal website. Useful.
Very nice template. Originally the loading screen wasnt loading correctly -eventually after several emails this was fixed for me (so its ok now). If it werent for this I would give it a 5 star review.
Простой в кастомизации универсальный шаблон для создания посадочной страницы практически для любой услуги. Ошибок верстки нет. Работать легко и удобно
0 Comments for this product