Movex - Moving Company Modern HTML Landing Page Template
Sales: 83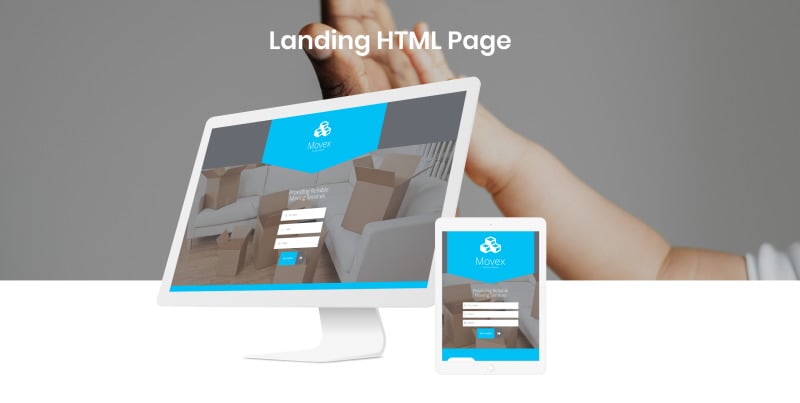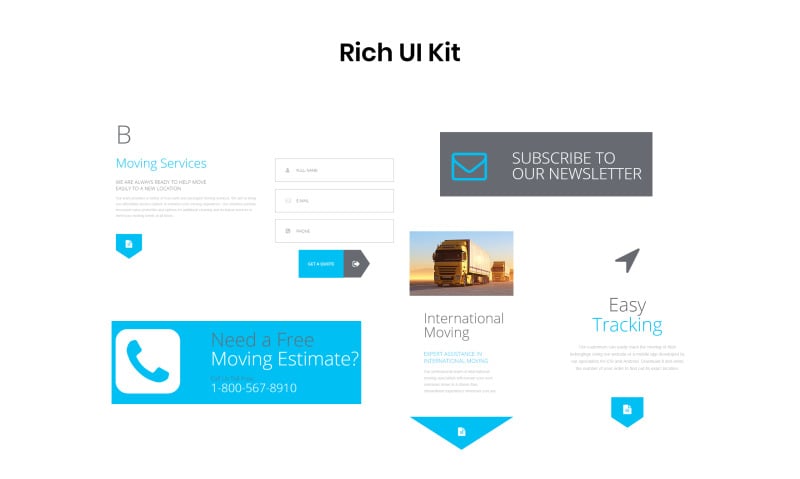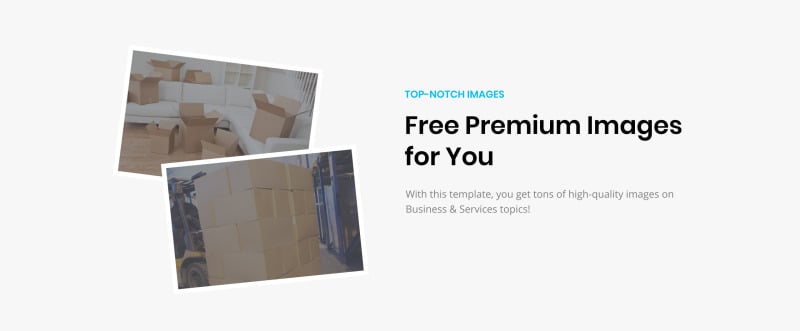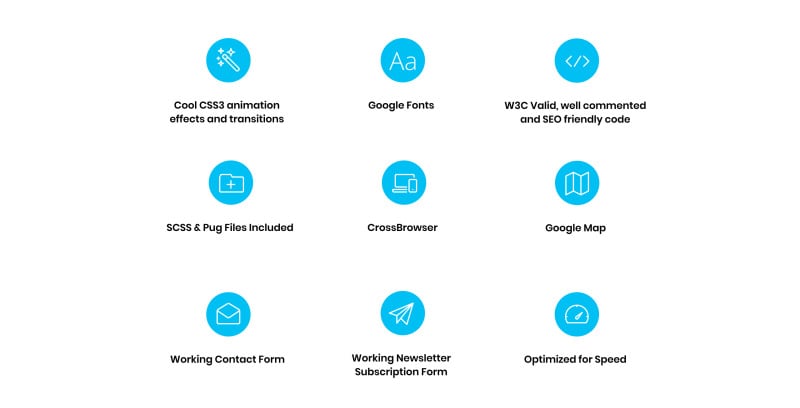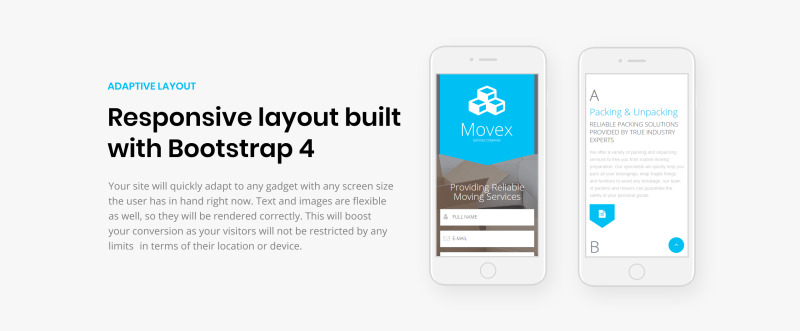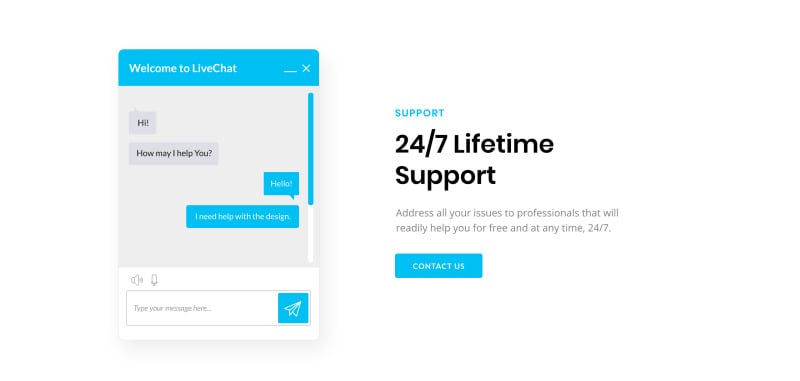 If you run a moving company then one of your main goals is to find new customers and persuade them that your services are best available on the market. And in order to do so, you need a modern advertising tool. Like website. With a website, you can also keep in touch with your clients and make sure that the job is done correctly. And we have a perfect website template for you. Movex has a top-notch design made in modern style. It is a one-page website and looks compact. In the same time, it contains all the necessary information and features. It has a contact form, newsletter, and social options. And in case you want to edit Movex you can change any part of design or structure. It is simple, reliable and attractive HTML template.
Changelog
Movex Version 1.1 (June 21, 2019) Additions
5 Reviews for this product
Super zum Adressen einsammeln. Musste zwar noch einigen machen aber die Grundfunktionen waren TOP
This template is simple and makes it easy for potential customers to enter their information and to show their interest in our product. As a marketing manager, I am always looking for simple ways to capture leads. This template is easy to use and customizable. I was able to meet my marketing goals through the simple contact form on this template. As you know, meeting goals is the easiest way to keep the boss happy and this template has made it simple.
Me fascino ya que se acopla a nuestras necesidades en nuestro sitio web! Ademas que el código es muy fácil de gestionar, y el seguimiento por contacto también es buenísimo! La recomiendo totalmente!
We wanted our landing page to load fast, faster than the CMS pages. This page does exactly this.
I choose this template because are responsive and built on one page style. What Id looking for... It was very simply to customize and to use for my and my clients purpouses. The template is one of the very few on the web that is built for moving companies. Is very simple but give a strong idea of the message that is in it, even if it seen from a desktop or a mobile device as a smartphone. If you want see it you can see in http://www.traslocoeconomico.it I dont change so much because my client are ensusiast about its design. I integrate in it a system for popup in a lightbox some pages about privacy and cookies policy. Could be an idea as a future feature in that template, also for a image gallery, or section with testimonials...-
1 Comments for this product
It's been a while since I have done any web page development. I am wondering the best software to modify this template once I purchase it? I am comfortable with HTML/JS which is mentioned above in the description, however I just want to be prepared :-) Thanks
Hello, Joe! Thank you for your question. You can edit this template via Sublime text editor, Notepad++. alternatively via Dreamwiever in code mode. For more details please join our live chat at http://chat.template-help.com/. Have a nice day!