CarRepair - Auto Repair Workshop with Built-In Novi Builder Landing Page Template
[ Exclusive Product ]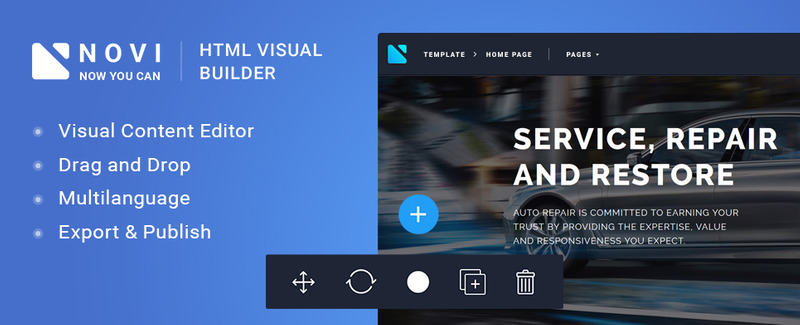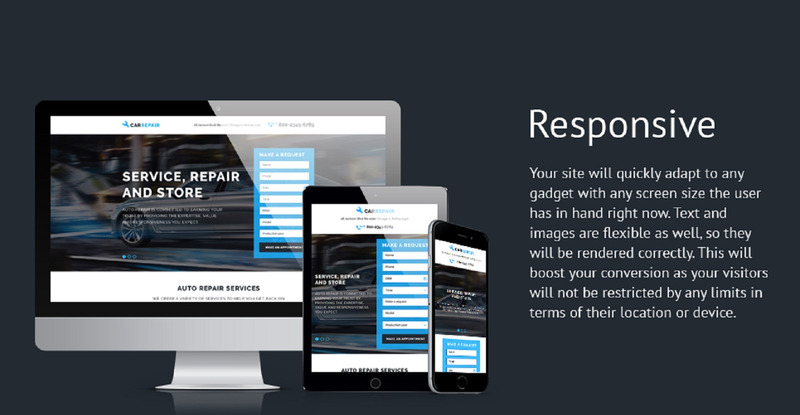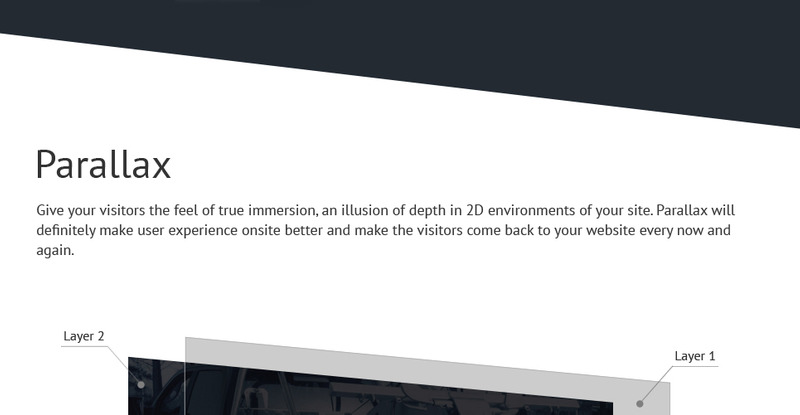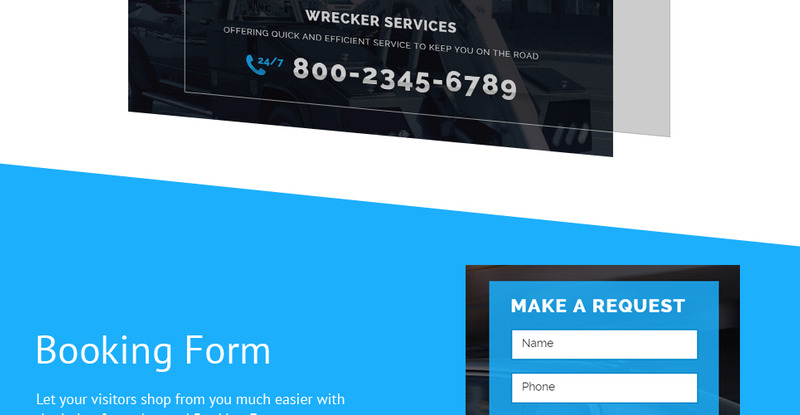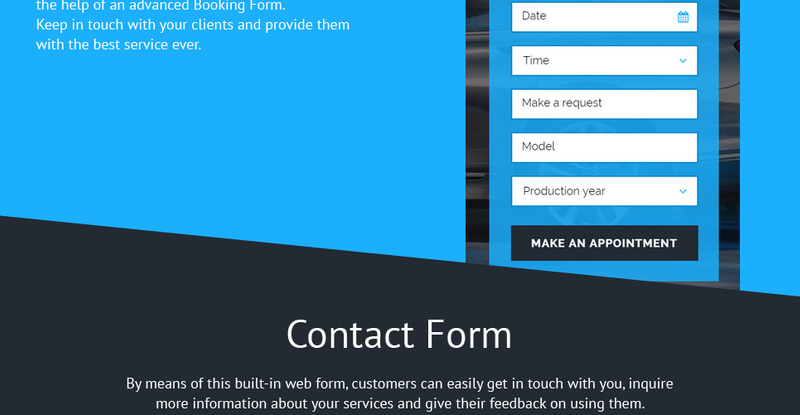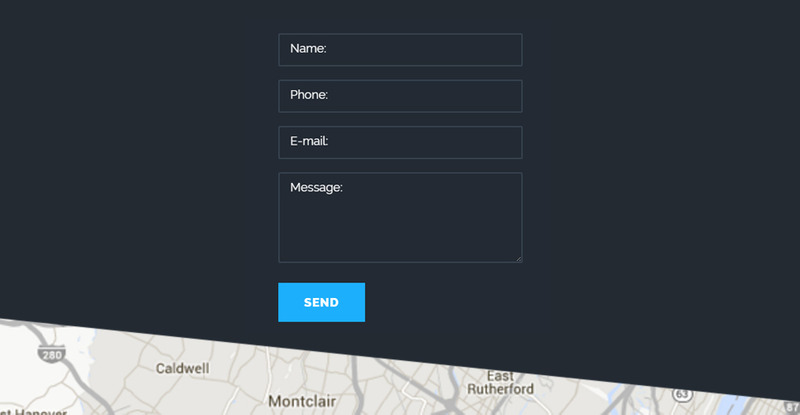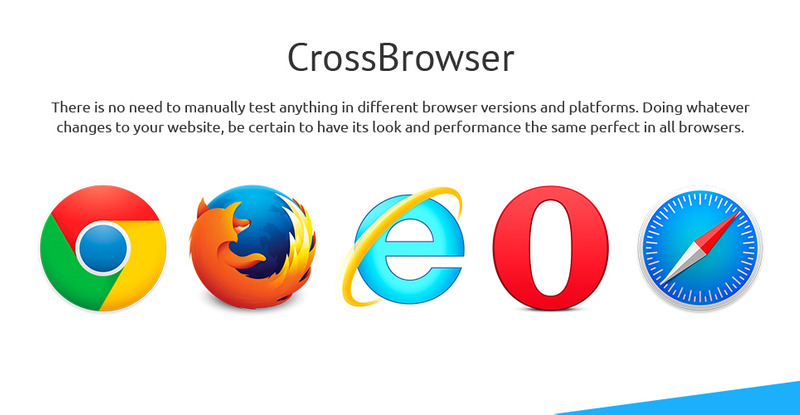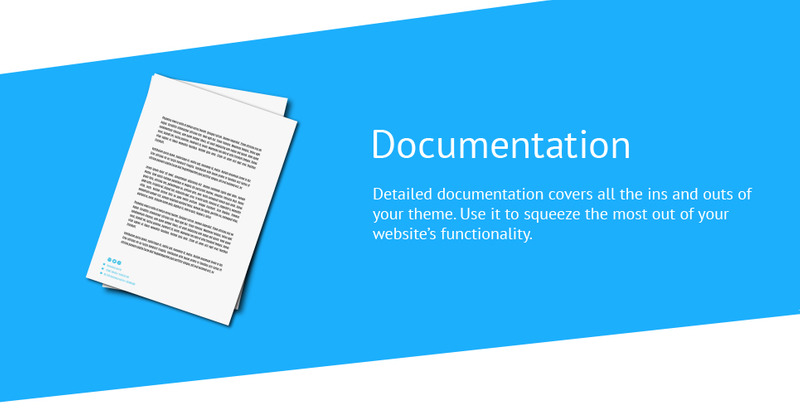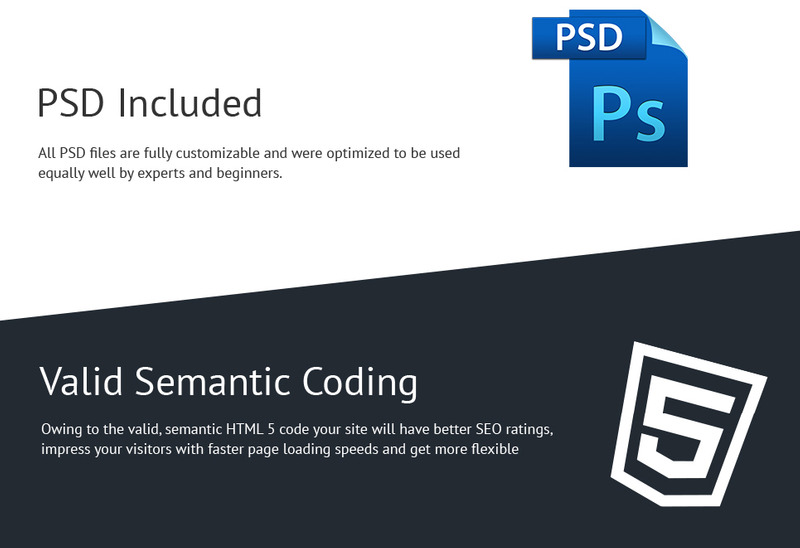 #1 Car Repair HTML Template
All modern businesses require functional and attractive websites. It allows them to reach to their clients directly. The perfect choice for this purpose is CarRepair HTML template. Its great features make it a perfect car repair landing page template. Moreover, it will fit your business perfectly as it has nothing redundant, only accurate solutions. A convenient request form will help visitor quickly find what he needs.
Great Range of Useful Features
Car Repair HTML template provides clean code that is easy to understand. It also offers lots of other great features. Here are just some of them:
Crossbrowser support;
Parallax;
Responsiveness;
Google Map;
Flexible contact form etc.
Our car repair HTML template can be easily used not only by web developers. Thanks to Novi Builder anyone can create a powerful HTML website. You won't need to learn how to code as all the manipulations with pages are simplified. Just import the template into the builder and make any necessary changes.
Novi Builder allows you to quickly replace images & texts and edit all kinds of content. It supports Drag and Drop that makes using it even simpler. Novi Builder also offers great multilanguage support. When you complete the work with CarRepair HTML template, you can export and publish your project in a few clicks. No matter what is the purpose of your new website, you can build it with Novi Builder.
Top-notch support and HTML template optimization
The template is 100% search engine-friendly and SEO-optimized. It means that your clients will be able to easily find it on the Web. Moreover, our 24/7 premium customer support will gladly help you. Feel free to get in touch with our support if you have any issues with our HTML template. Choosing the CarRepair template you get the premium quality landing page that will increase your sales.
Changelog
Car Repair Version 1.5 (January 29, 2021) - UPD: Bootstrap to v5.0.0-beta1; - UPD: builder to 0.9.9; - UPD: Bootstrap in builder to 4.5.3; - FIX: Minor bug fixes.
Car Repair Version 1.4.2 (October 20, 2020) Additions - UPD: SCSS optimization; - UPD: Scripts updated; - FIX: Project structure; - FIX: Minor bug fixes.
Car Repair Version 1.4.1 (December 11, 2019) Additions - FIX: Minor bug fixes.
Car Repair Version 1.4 (September 17, 2019) Additions - ADD: Builder v 0.9.6; - ADD: Pug sources; - ADD: Bootstrap 4; - ADD: Preloader; - UPD: Google Map initialization; - UPD: jQuery to 3.2.1; - UPD: Copyright Year; - FIX: Minor bug fixes.
Car Repair Version 1.3 (April 22, 2019) Additions - UPD: Novi Builder updated to version 0.9.5; - UPD: Google map updated; - UPD: RD Mailform plugin; - FIX: Minor bug fixes.
Car Repair Version 1.2 (November 01, 2018) Additions - UPD: Novi Builder to 0.9.3; - UPD: Google Maps Plugin; - FIX: Other minor bug fixes;
CarRepair Version 1.1 (July 19, 2018) Additions - UPD: Builder updated to versiton 0.9.2;
5 Reviews for this product
Great template. Easy to modify. Fast upload and user friendly interface. I highly recommend it for an inexpensive template.
Excelente producto, es muy fácil de editar el código y es muy entendible para hacer modificaciones.
Хороший шаблончик. У меня автомобильная тематика, и этот шаблон хорошо подошел.
This is an excellent value for money template. The Novi builder allows you to rapidly customize your site with its powerful plugins and presets. Id highly recommend this template to anyone.
Це те що я шукав для свого нового сайту! Шаблон ідеально підійшов для нового сервісу!
0 Comments for this product