MedClinic - Medical Clinic Landing Page Template
[ Exclusive Product ]
6 months of support
With a product you will get 6 months of support from the author. To know more about what is included, please read the support policy.
Sales: 88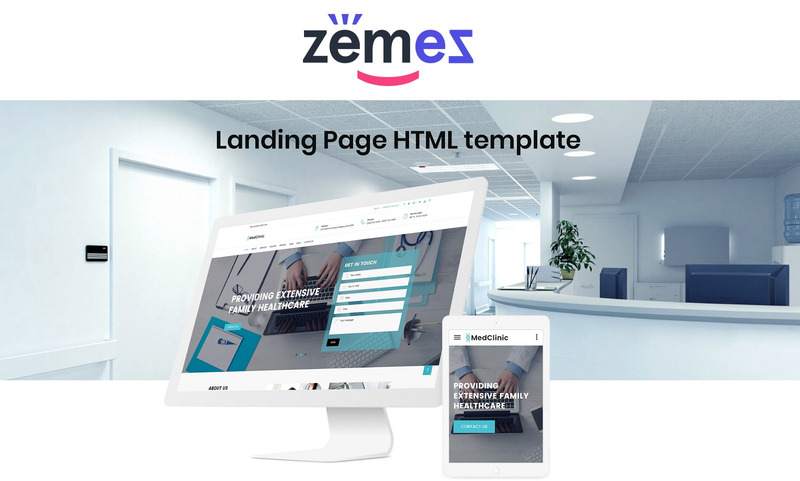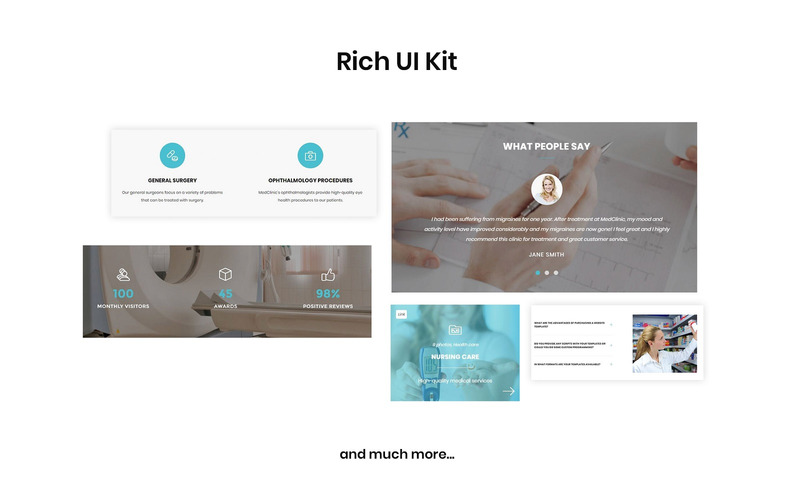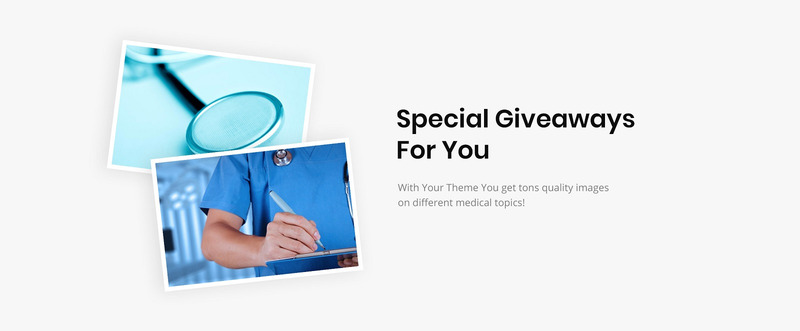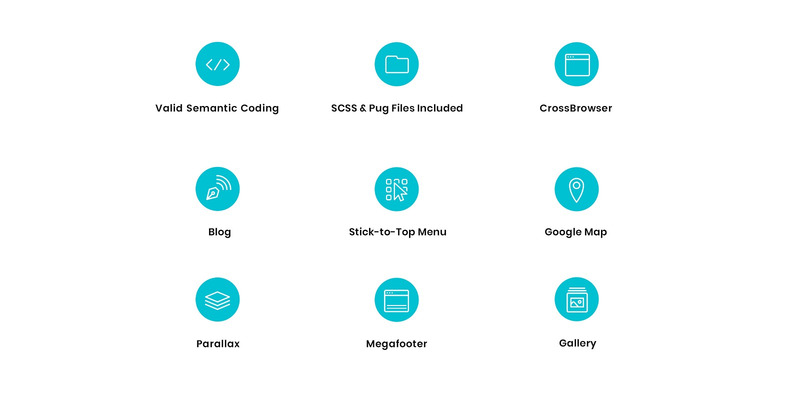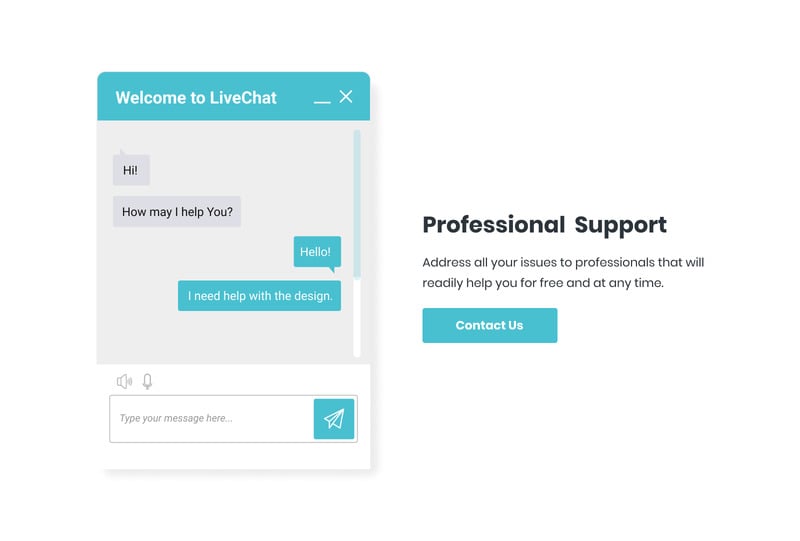 Clean Medical Clinic Landing Page Template
The medical clinic landing page template is a powerful solution that allows you to establish a website quickly. Nowadays, every company needs to have a well-designed website. They can be used as sources of information and for promotional purposes. However, a properly designed website requires a professional approach. That's why many modern companies rely on web developers and designers.
Smaller companies that need to save money on web development often choose HTML website templates. These solutions are quite reliable and effective. They are easy-to-use and can be customized., Based on Bootstrap 5, such solutions offer extreme responsiveness. They are also easy to maintain. If you are looking for such a template, our new solution for medical clinics will perfectly fit your future website.
Well-Designed and Feature-Rich Landing Page for Healthcare
The MedClinic medical clinic landing page template provides a modern and smooth design. Alongside a detailed layout, it gives your website a perfect look and space for any kind of content. From images to text and videos, our solution can handle any kind of content your website needs to have. Moreover, It comes with a wide variety of features crafted to make your site more stable and reliable. Here are just some of the features that the MedClinic template offers:
W3C valid coding;
SEO-ready & responsive layout;
Google Fonts & Google Maps;
CSS3 animations & transitions;
Cross-browser support.
Besides the abovementioned features, there are other great benefits that our template provides. For example, it comes with pre-designed sliders and working forms. The first ones allow you to make the right impression on your customer. Sliders also can be used to showcase your patients' testimonials. With forms, it will be easy for your clients to make an appointment and contact you. With other elements like tables and accordions, you can make your site more visually appealing.
Landing Page with a Wide Choice of Content Sections
As we've already mentioned, MedClinic medical clinic landing page template is perfect for any kind of content. And there's plenty of it available to you right after you download the template. Using the diverse template section you can share information about your doctors. Also, it is pretty simple to blog about the latest news of your clinic. Besides, you can provide prices for your services in a user-friendly way thanks to the pricing section.
If you are looking for more information, the documentation of MedClinic has all you need. It describes how to install and use such templates. Also, it answers a variety of questions about HTML5 templates and landing pages. But if you need more than documentation can offer, our professional team can help you with anything. Also, we recommend you take a look at our template catalog. It has hundreds of templates for any of your future online projects.
Please note that .psd files are not included in this template package.
Changelog
MedClinic Version 1.4 (October 29, 2021):
UPD: Bootstrap to 5.0.1;
UPD: Popper.js to 2.9.2;
FIX: CSS styles;
FIX: Minor bug fixes.
MedClinic Version 1.3 (March 05, 2021):
UPD: Bootstrap to 4.5.3;
UPD: Swiper to 5.3.1;
UPD: Popper.js to 1.16.1;
UPD: Owl Carousel to 2.3.4;
UPD: Bootstrap tooltip updated;
RPL: Count to change to Counter;
FIX: Script js;
FIX: CSS styles;
FIX: Minor bug fixes.
MedClinic Version 1.2 (October 28, 2020):
UPD: SCSS optimization;
UPD: Scripts updated;
FIX: Project structure;
FIX: Minor bug fixes.
MedClinic Version 1.1 (Octobet 29, 2019):
3 Reviews for this product
Extremely easy to use, extensive library of images available with the product and animations are beautiful
Отличный лендинг, очень легко устанавливается и кастомизируется. Спасибо что предоставляете качественный и удобный сервис подбора и покупки шаблонов.
Works well from the start, easy to manipulate code. I used Dreamweaver with this and it worked well immediately.
0 Comments for this product