Kids Tree - Preschool Education HTML Bootstrap Website Template
[ Exclusive Product ]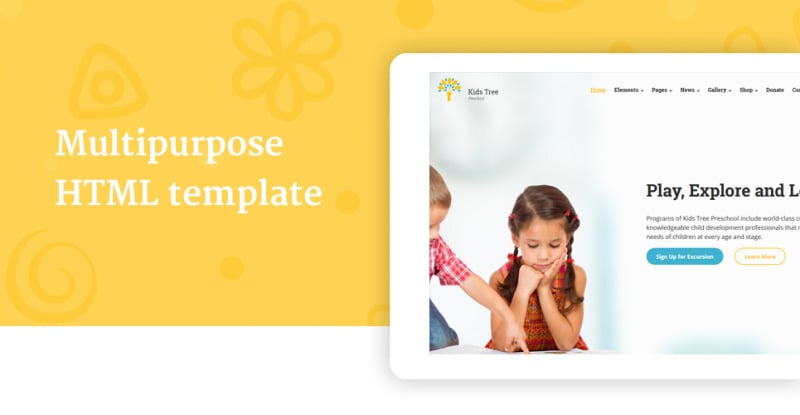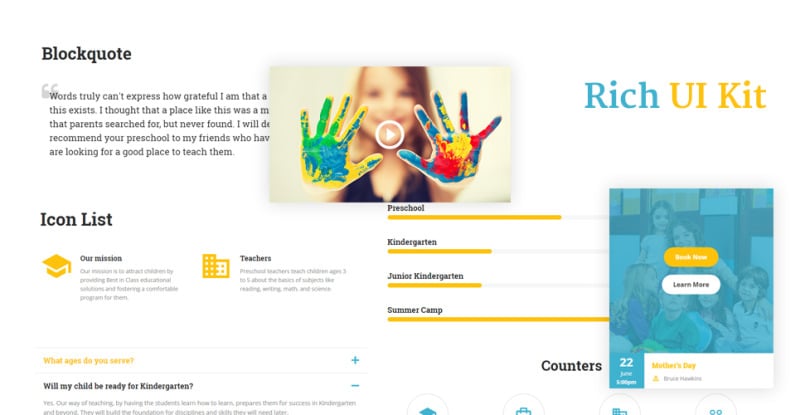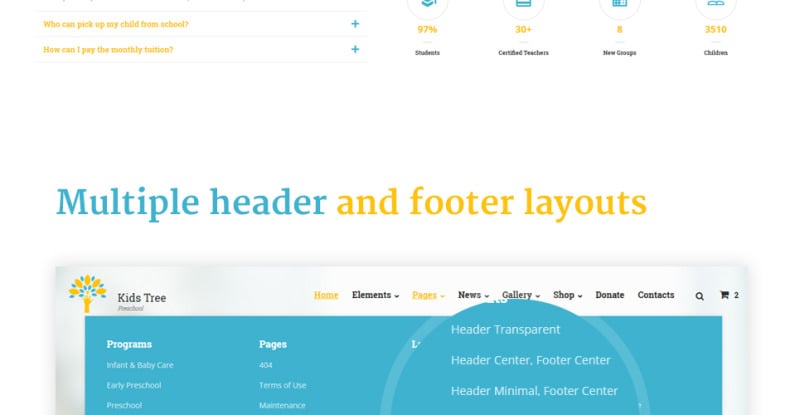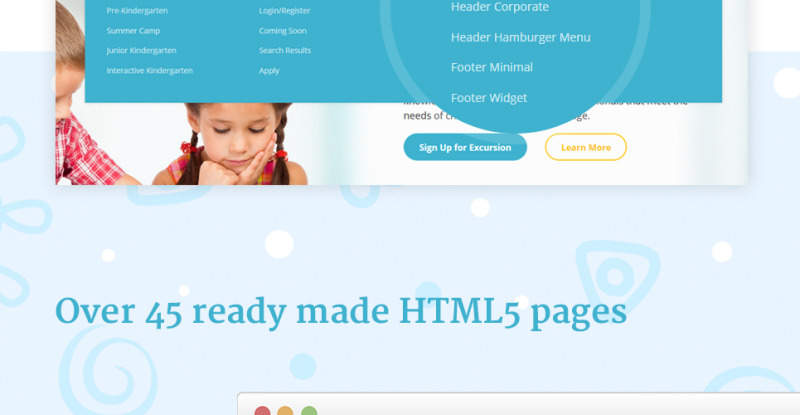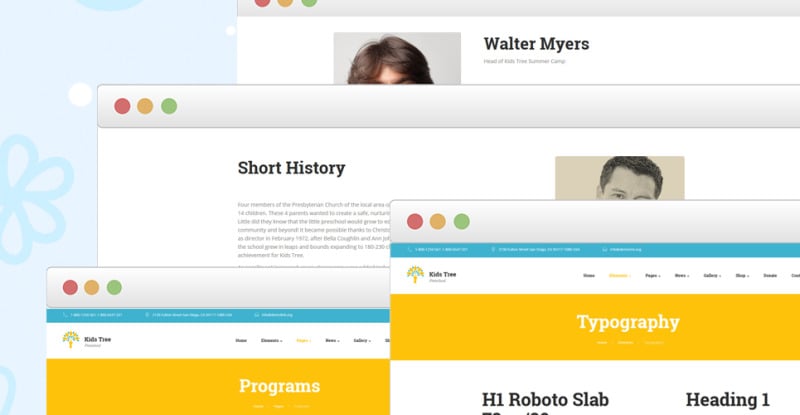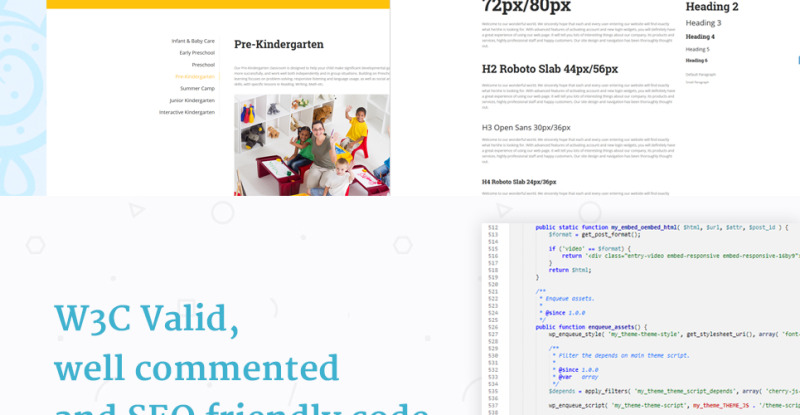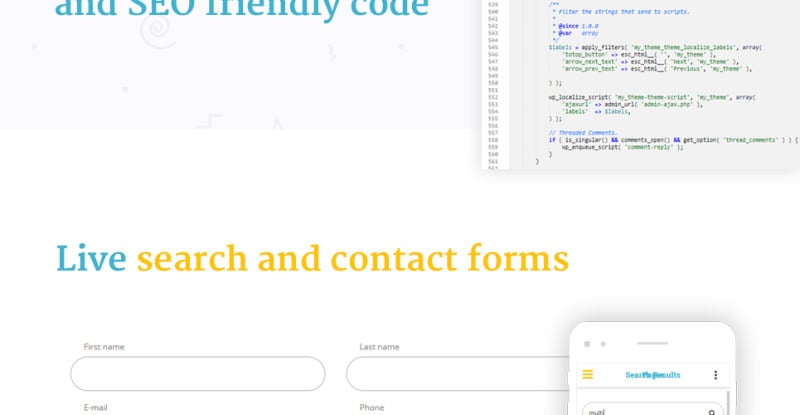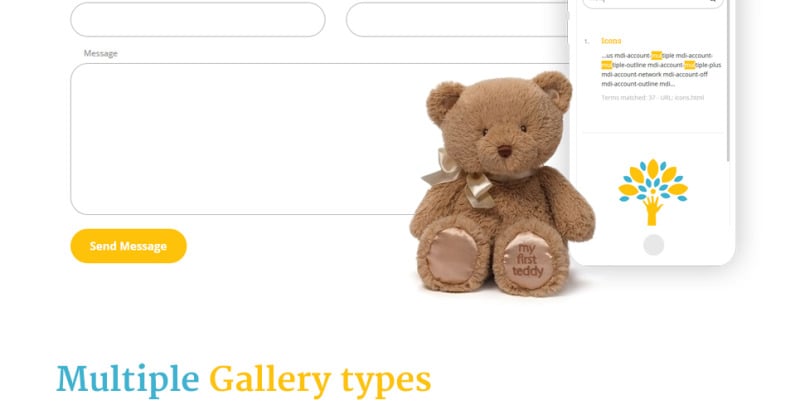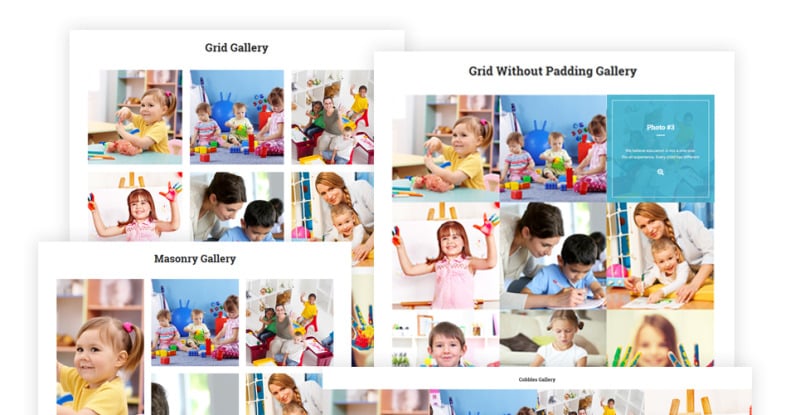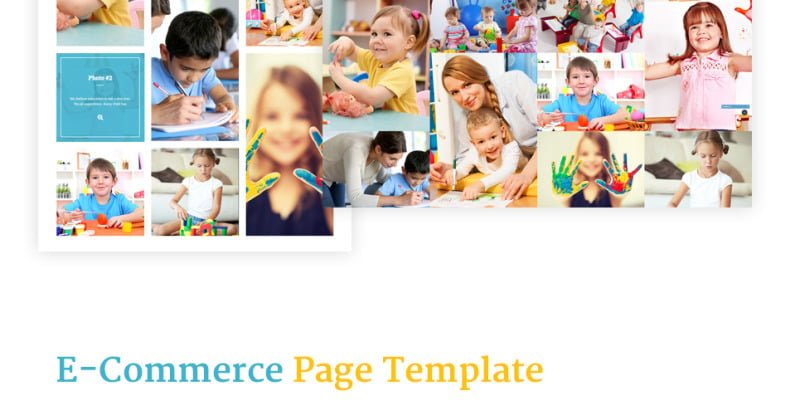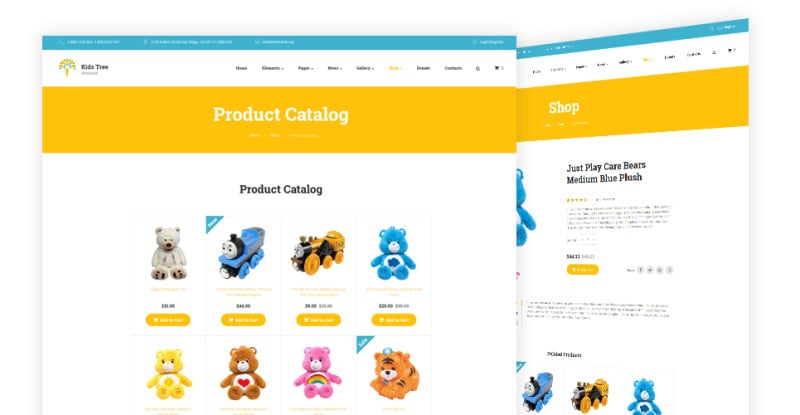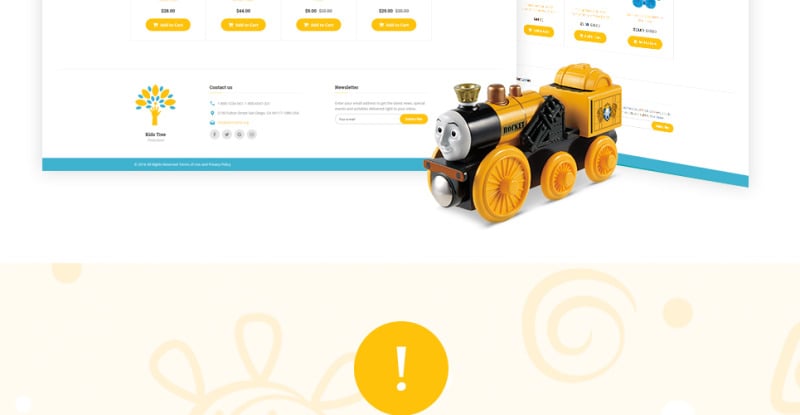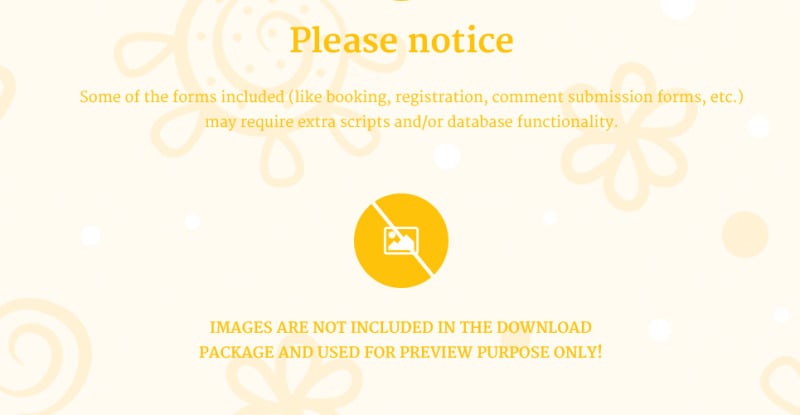 Modern Preschool Education Website Template
A preschool education website template provides everything necessary to help you build an impressive website. Modern sites are created for a wide variety of purposes. Still, most organizations use websites to advance their marketing and promotional campaigns. But what should you do if you need an impressive and affordable website for a kindergarten? In this case, HTML templates can be the answer.
These solutions give you an opportunity to build a stunning website quickly and easily. HTML5 templates are responsive and easy-to-maintain thanks to the integrated Bootstrap 4 framework. Moreover, they are affordable and fully customizable. If you are looking for a responsive template for your preschool, the Kids Tree template may be a good choice for you. This template is a highly reliable solution for any kindergarten or daycare center.
Stylish and Feature-Rich Website Template for Preschool
The Kids Tree preschool education website template provides a well-designed layout combined with an impressive look. The layout allows you to post any kind of content and make it easy-to-understand. Besides, various sections of the template will help you make your future site more informative for visitors. Furthermore, you can benefit from the features included in our template. Here are just some of them:
W3C valid coding & SEO-ready layout;
Google Fonts & Google Maps;
Cross-browser support;
SCSS & Pug source files;
Impressive CSS3 animations;
Still, these are not all the features offered by our preschool education website template. To attract the parents' attention, we have implemented a stylish full-width slider. It can serve as a greeting message to both new and regular site visitors. Besides, you can take advantage of the gallery section. It allows you to post photos of kids that visit your preschool. Moreover, it is pretty simple to publish your clients' testimonials. It will help you create a trustworthy atmosphere.
100% Customizable & Multipage HTML5 Template
If you need to make a unique website, the Kids Tree preschool education website template can also help you with it. Our solution provides a set of UI elements such as buttons, icons, progress bars, etc. When combining them properly, it is quite easy to create an original website. And if you are a web developer, then with our UI kit you'll get truly spectacular results. Our solution will allow you to spice up the look of your website without any extra charges.
To top it all, we have added multiple pre-developed pages to our template. They serve various purposes, from posting news to describing classes and timetable at your preschool. The template is also eCommerce-ready allowing you to sell toys or educational materials for kids. Don't forget to read the documentation to find out how to get the most out of this template. And if you will need any support, our qualified team will be happy to help.
Changelog
Kids Tree Version 1.3 (December 22, 2020) Additions - UPD: Bootstrap to 4.5.3; - UPD: Popper to 1.16.1; - FIX: Minor bug fixes.
Kids Tree Version 1.2 (October 15, 2020) Additions - FIX: Minor bug fixes.
Kids Tree Version 1.1 (May 20, 2019) Additions - ADD: Preloader; - UPD: Bootstrap updated to versiton 4; - UPD: RD Mailform to 3.51; - UPD: jQuery to 3.2.1; - UPD: RD navbar; - UPD: Isotope; - UPD: Swiper slider to 3.4.2; - UPD: Owl Carousel to 2.3.4; - UPD: Google map instead of RD Google map; - UPD: RD Parallax to Material Parallax plugin; - UPD: Lightgallery instead of Fancybox; - UPD: Counter plugins; - UPD: Copyright Year; - FIX: Pug/scss bug fixes; - FIX: Minor bug fixes.
6 Reviews for this product
Flexible and animated template, easy to use and rich of contents and options
This template is very easy to use and we make all customization with a feel steps. Congrats!
The overall theme is excellent and loves to buy the template from templatemonster
I love this template. Its very ease to install and built new website + perfect for UX. 100% recommended by me!
Спасибо большое за вашу работу. Шаблон очень удобен в работе и подходит для нашей компании по стилю. Так же понравился ваш сервис.
4 Comments for this product
Hello, How can I do if want to use some images ? thx
Hello Eladipa. Thank you for question. All images you see in demo will be included in template's package right after the purchase and can be used along with template for your business aims. You can also join our live chat at http://chat.template-help.com/ to get immediate assistance. Regards, JJ Blackstone
does it support Arabic? I like it
Hello, Abdul! Thank you for your question. It is HTML template and it is possible to make it RTL via coding. Have a nice day!
Can I convert it to I Joomla CMS
Hello Abdul. Thank you for question. Yes, you could convert it into Joomla as you get all sources after the purchase. Our Tuning team could provide you with such customization for affordable price. Feel free to join our live chat at http://chat.template-help.com/ to get immediate assistance. Thank you.
Hello I was wondering if this template supports SSL?
Hello Hayley. Thank you for commment. You would need to get SSL certificate from your hosting server directly! You can also join our live chat at http://template-help.com/chat to get immediate assistance. Thank you.