Quick Food - Fast Food Restaurant HTML5 Website Template
[ Exclusive Product ]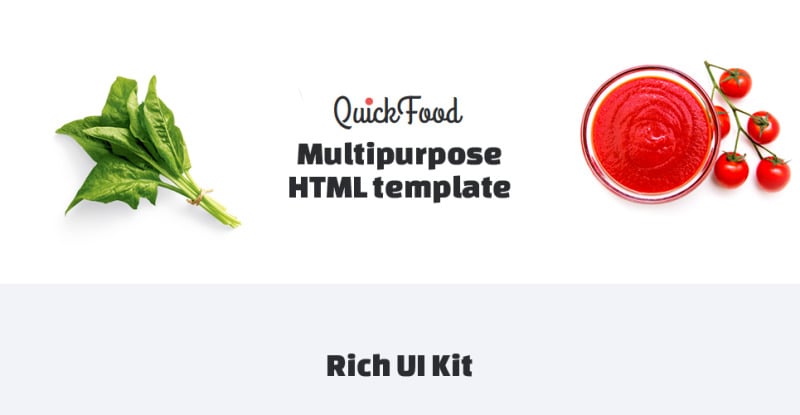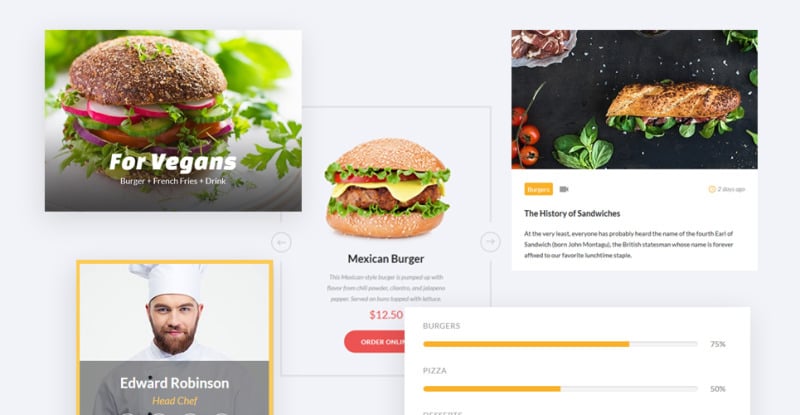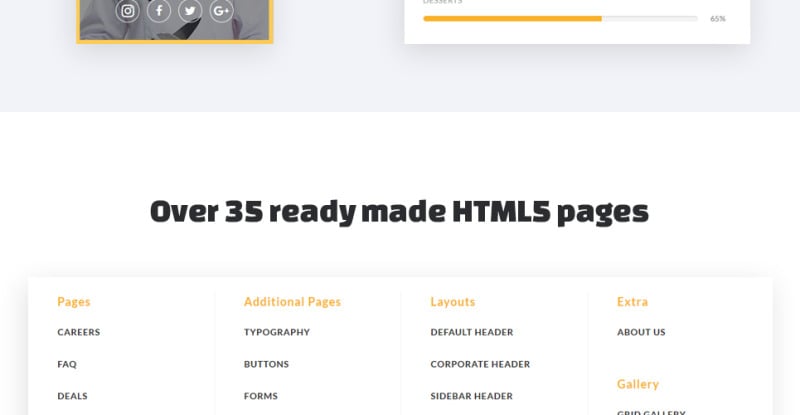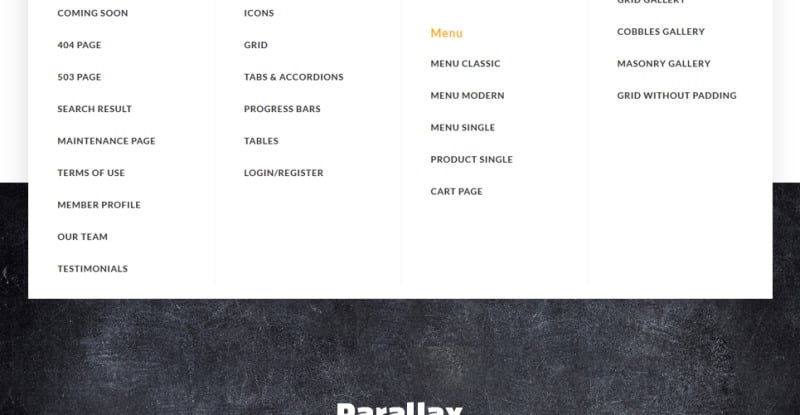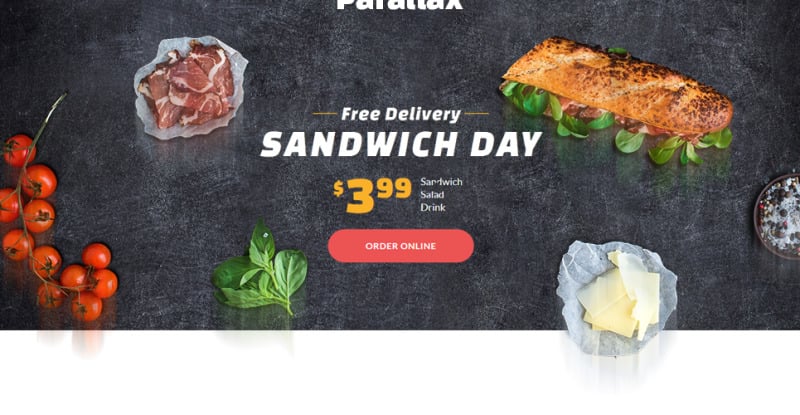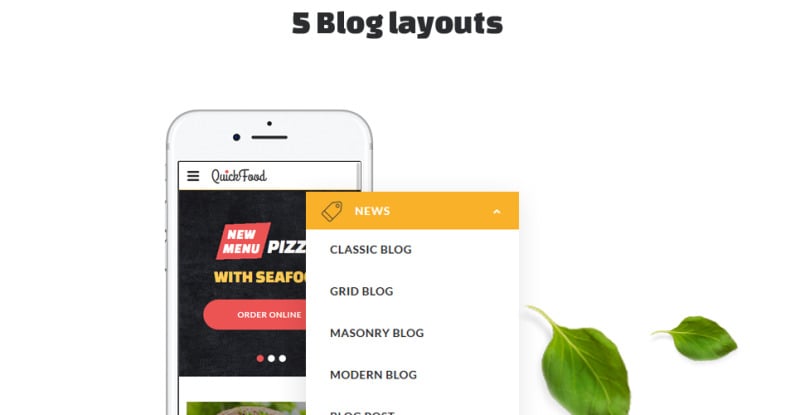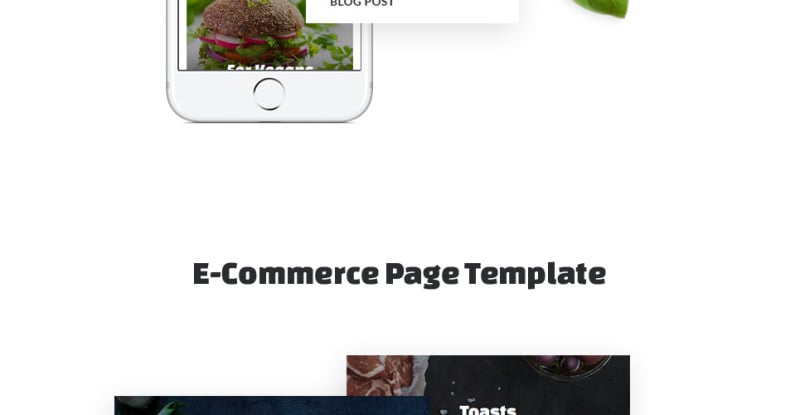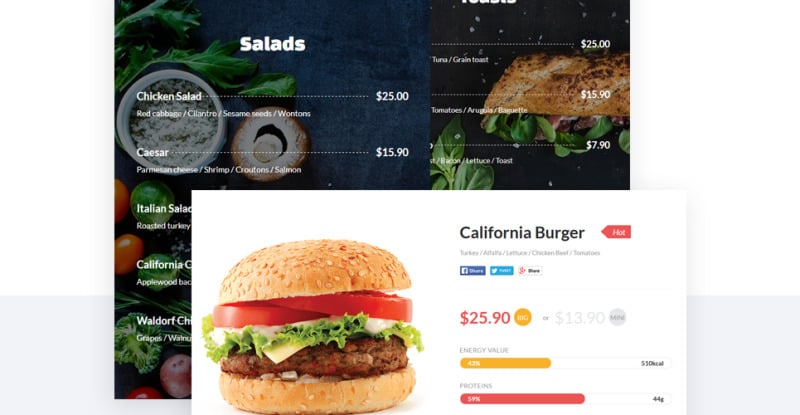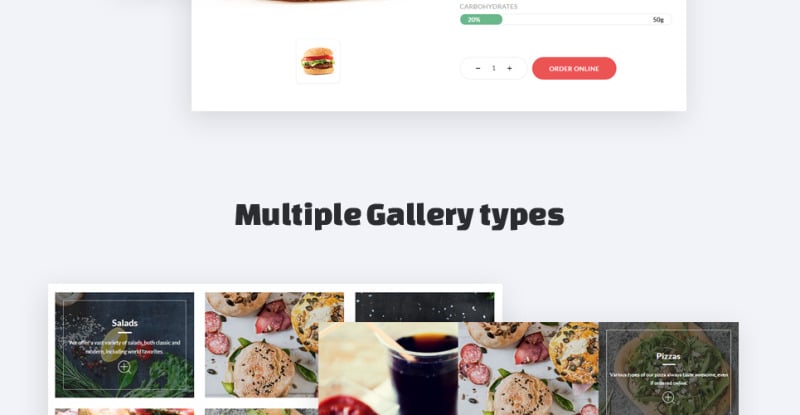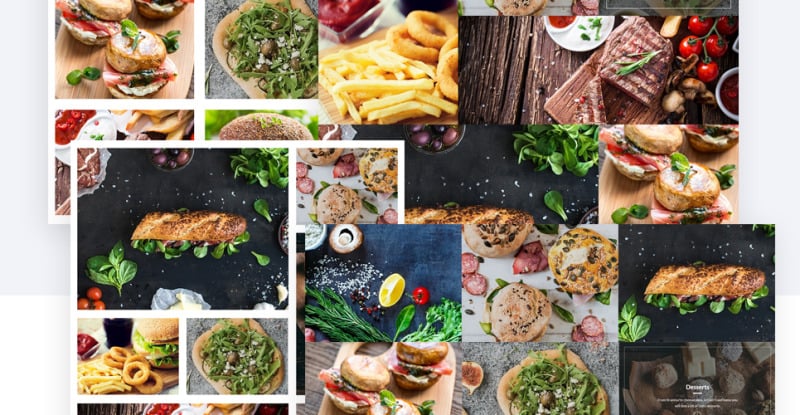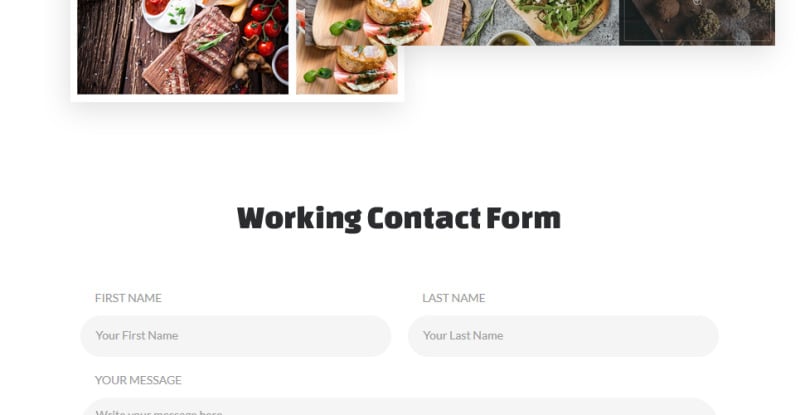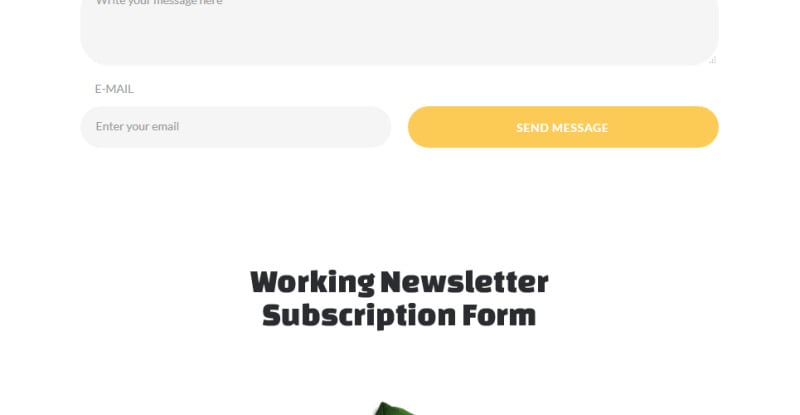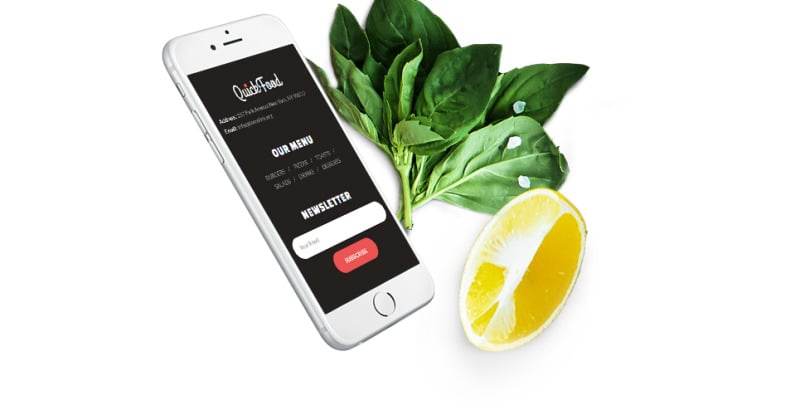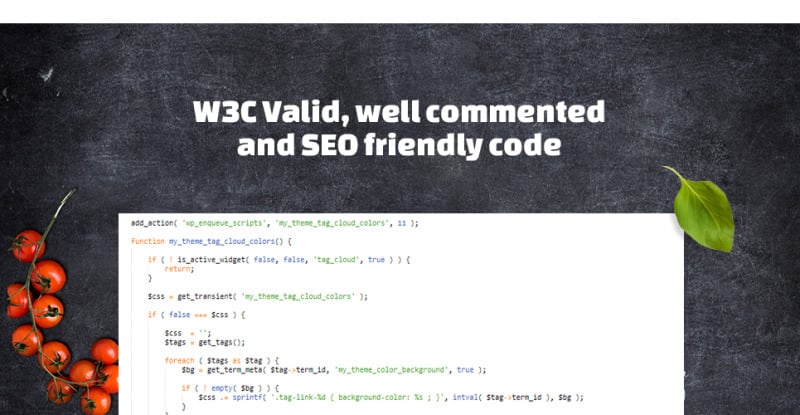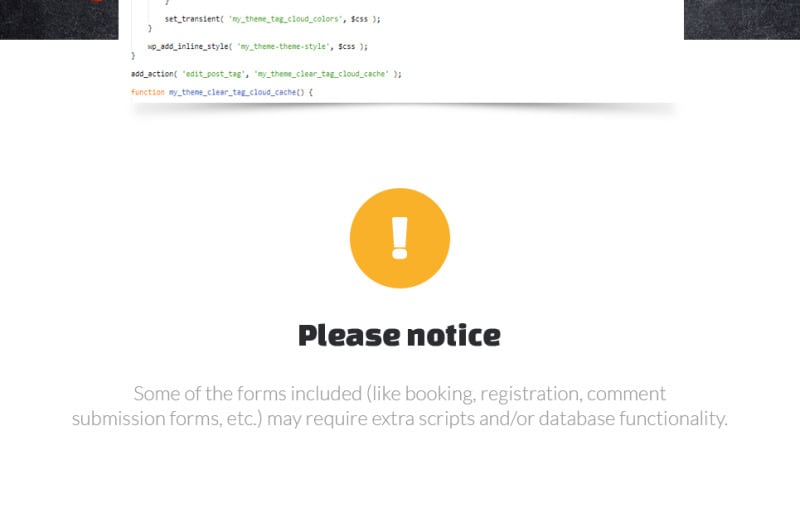 Modern Fast Food Restaurant HTML5 Website Template
A fast food restaurant HTML5 website template is a powerful solution allowing you to build your website quickly. Many businesses nowadays depend on their websites a lot. They are mostly used as promotional & marketing platforms. However, well-designed websites can also attract the attention of potential customers. To establish a site that works for your reputation, a professional approach is highly recommended.
However, it isn't always possible to develop a website by hiring an expert. In this case, HTML website templates can be of great use. These solutions are dependable and affordable. Also, they can be easily configured according to your needs. We understand how crucial it is for modern fast food restaurants to have a well-designed website. That's why our new HTML template, Quick Food, was designed specifically for such establishments.
HTML5 Template with a Wide Range of Features and Pages
The Quick Food fast food restaurant HTML5 website template provides a responsive and impressive design. This is possible due to the Bootstrap 4 framework. Its layout is built to provide space for any kind of content. From images to icons and texts, our HTML5 template has everything you need to manage content effectively. Moreover, the solution we offer comes with dozens of awesome features. They are designed for improving the performance of your website. These features and advantages include:
W3C valid coding & SEO-ready structure;
Google Maps & Google Fonts;
eCommerce-ready template;
Blog & gallery;
Working contact forms;
Cross-browser support.
This fast food restaurant HTML5 website template is also multipage. It comes with a variety of pre-developed pages. They serve various purposes. For example, with the help of the menu page, you can list all the dishes that your fast food restaurant provides. Also, you can use the Team and About us pages to tell more about your restaurant and its team. With the Contact Us page, you can easily stay connected with your clients and visitors. Moreover, there are a dozen other content-rich pages you will find useful.
Customizable Website Template for Fast Food Restaurant
Many website owners are using HTML5 solutions to create something unique. That's why the Quick Food fast food restaurant HTML5 website template has a built-in UI kit. It consists of various headers and footers as well as site elements. The latter include buttons, icons, progress bars, accordions, etc. These elements are well-integrated into the template. They will be useful to website owners and web developers.
If you are looking for additional information about this HTML template, feel free to read its documentation. It describes how to use modern HTML5 templates properly. Also, it answers a variety of common questions about responsive templates. But if you need additional assistance, don't hesitate to get in touch with our qualified support team. We are always ready to help you build the website your fast food restaurant deserves.
Changelog
Quick Food Version 1.2.2 (November 24, 2020) Additions - UPD: SCSS optimization; - UPD: Scripts updated; - FIX: Project structure; - FIX: Minor bug fixes.
Quick Food Version 1.2.1 (December 02, 2019) Additions - FIX: Minor bug fixes.
Quick Food Version 1.2 (March 26, 2019) Additions - ADD: MailChimp, Campaign Monitor forms; - UPD: Bootstrap 3 to Bootstrap v4.1.3; - UPD: RD Parallax to Material Parallax plugin; - UPD: RD Google Map to Google Map plugin; - UPD: PhotoSwipe to LightGallery plugin; - UPD: Pug/scss structure optimization; - UPD: Bootstrap tooltip; - UPD: Isotope plugin; - UPD: Page loader plugin; - UPD: Wow plugin; - UPD: Images optimization; - UPD: Psd files optimization; - FIX: Other minor bug fixes.
Quick Food Version 1.1 (April 27, 2018) Additions - ADD: Special Pages Added; - UPD: Google Map updated; - UPD: RD Parallax changed to Material parallax; - UPD: .jade sources changed to .pug; - FIX: Social plugins; - FIX: Other minor bug fixes.
17 Reviews for this product
excelente arquisição, muita qualidade e criatividade. Facilidade na documentação e muito organizado.
Great service! well made template easy to use. Responsive design suitable for both desktop and mobile devices
很多頁都是直接下載紙本菜單,非常不實用!應該要將菜單電子化,直接點選產品就可以加入購物車,然後點選購物車就可以結帳,這樣對消費者才能方便使用!
This is a pretty good and thorough product. I found (almost) everything i ever wanted from a food/delivery based template. Lots of pages to program to your liking. Although i would had liked more HTML pages for showcasing like styled html elements. I feel like i am missing a lot of CSS based stuff because i can not really find them in that 800kb css file. In any case, great job.
Mobile version and PC version perfactly fit on screen and looks so nice. one of my client are so happy with it. Please try!!
0 Comments for this product