Morgan - Artist Portfolio Multipage HTML5 Website Template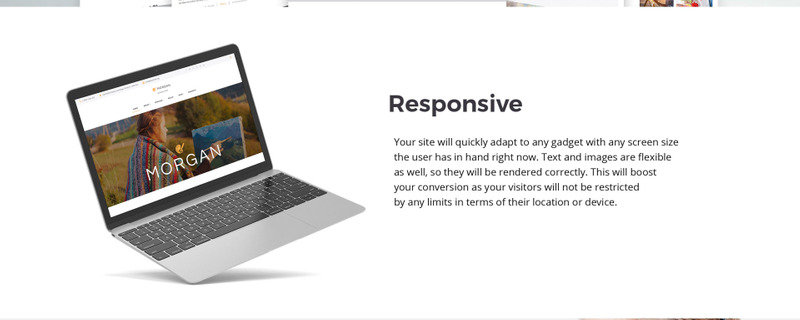 Morgan is a Multipage HTML5 Template for a clean and beautiful personal website, suitable for use as a landscape studio. Easy to install and use thanks to an intuitive interface and detailed instructions. Morgan is a pure HTML5 template. The built-in SEO functions are ready to make your website easily accessible to the entire world. The template has a huge number of options, excellent documentation, and we provide good support when needed. A modern HTML5 template for the landscape studio website, thoroughly designed for ease of use. This is the right choice if you are looking for many customization options.
3 Reviews for this product
The template is perfect. My site redesign looks great! Thanks!
This template has a nice layout and pretty easy to program. Cant wait to finish this project with our new client Marki One - The Artist and publish this website. Theyre going to do great online.
Morgan ist (bei HTML5/css3-Programmierkenntnissen) ein einfach anzupassendes Website-Template, es eignet sich perfekt für eine Künstler- oder Fotodesigner-Website, die Startseite hat ein großes Bild, das ich mit Zusatzprogrammierungen um eine Bilderrotation erweitern konnte, das Bilder-Portfolio lässt sich gut mit der Grid Gallery darstellen, man kann instagram Feeds mit Push-Effekt perfekt integrieren. Ich habe es gewählt wegen der wunderschönen Lightbox-Bildergalerien, die sehr einfach zu befüllen sind, um Hunderte Bilder des Designers in klein und groß darzustellen. Well done!
Show more
0 Comments for this product
You can write a comment for this product