Tattoo Salon - Beauty Responsive HTML Website Template
[ Exclusive Product ]
6 months of support
With a product you will get 6 months of support from the author. To know more about what is included, please read the support policy.
Sales: 83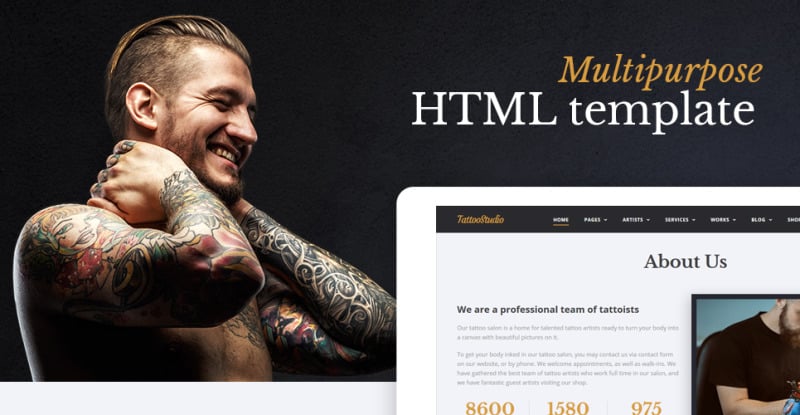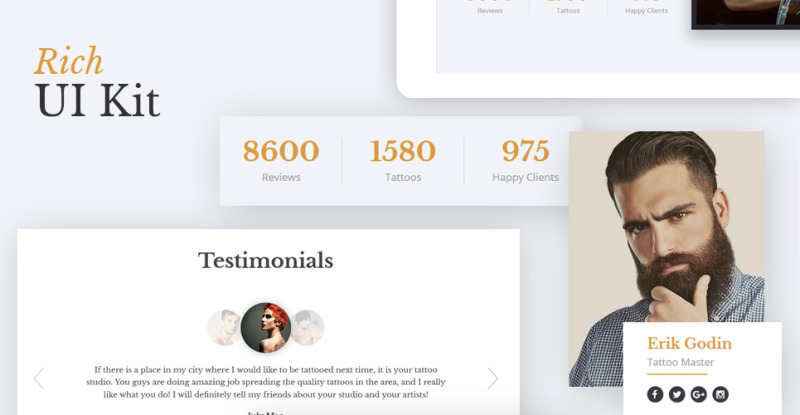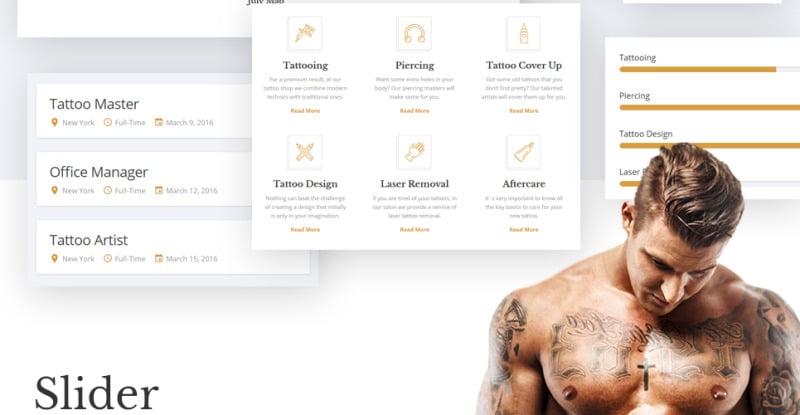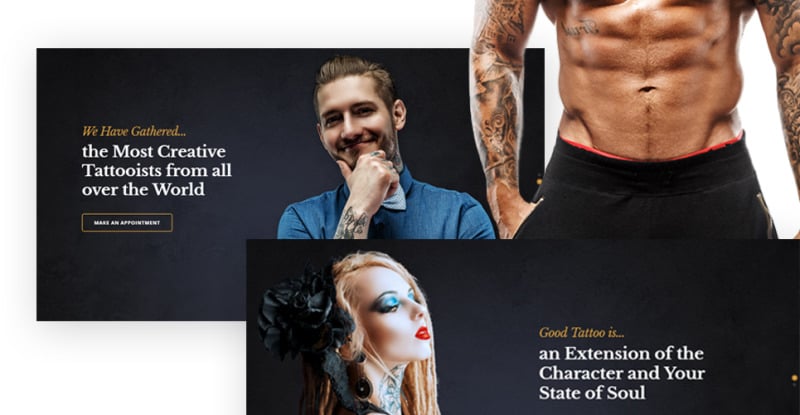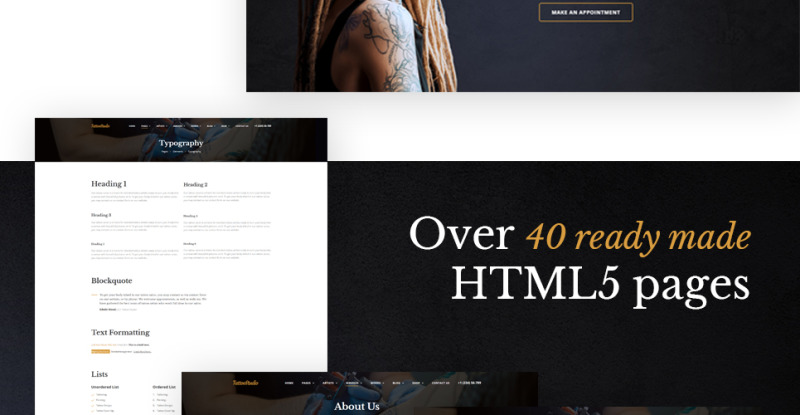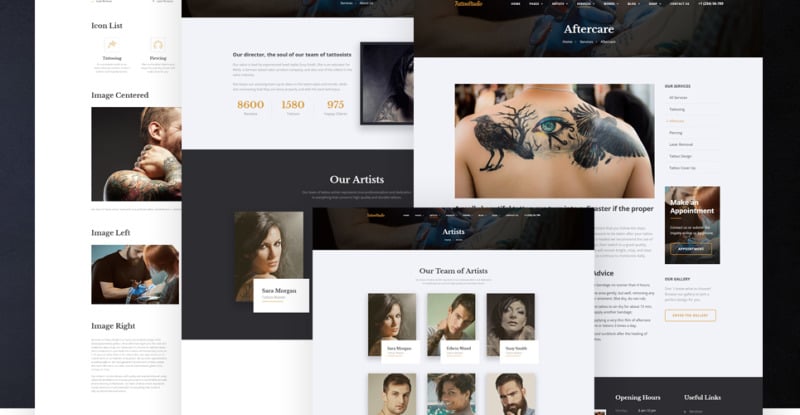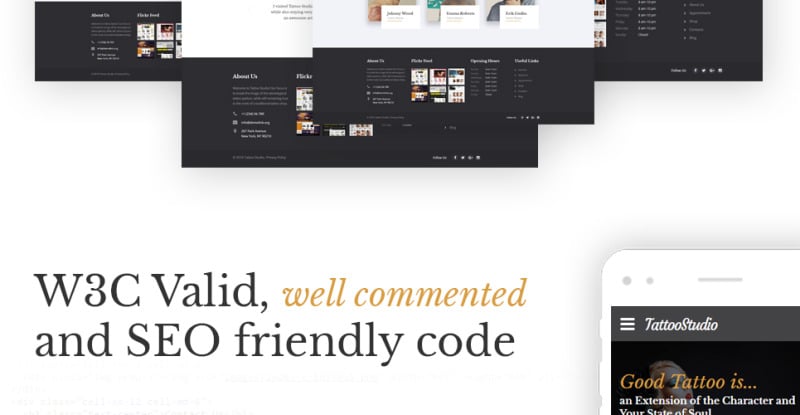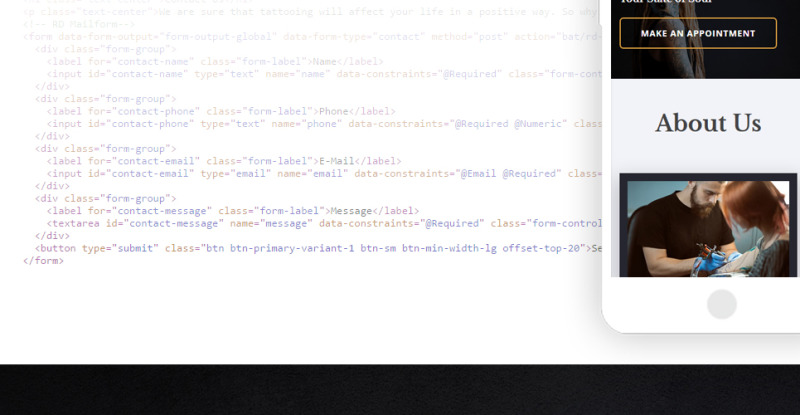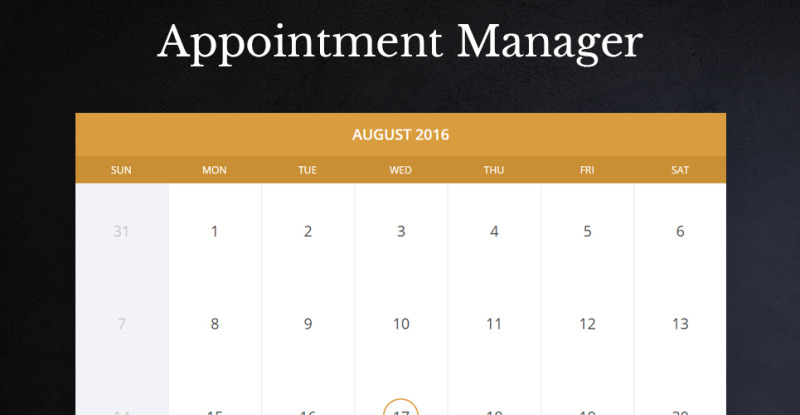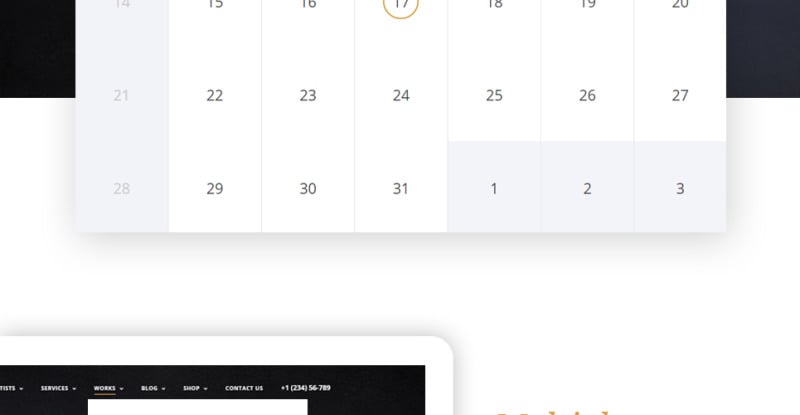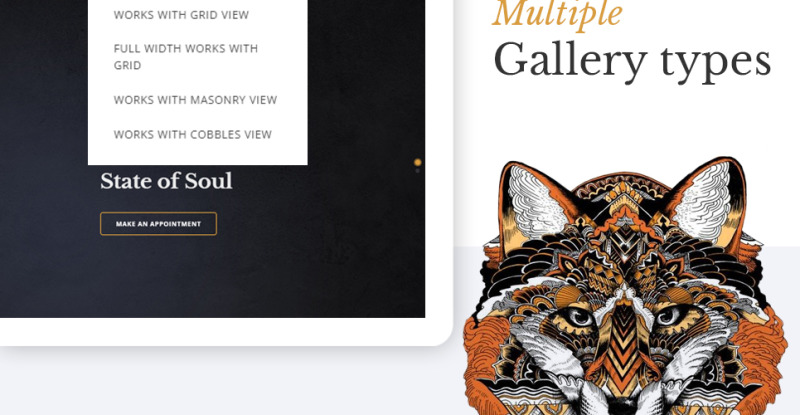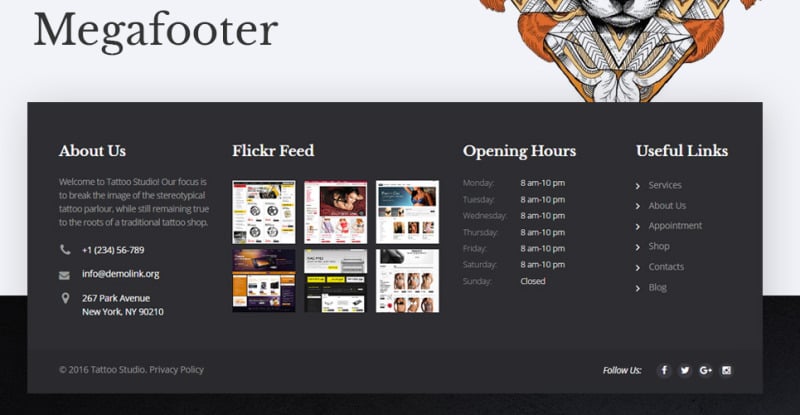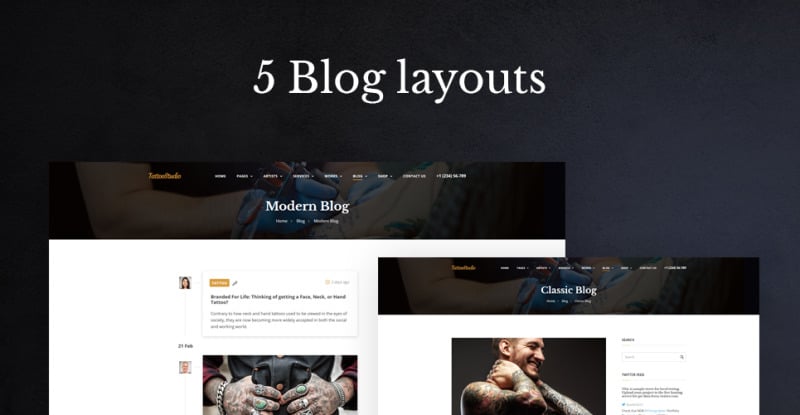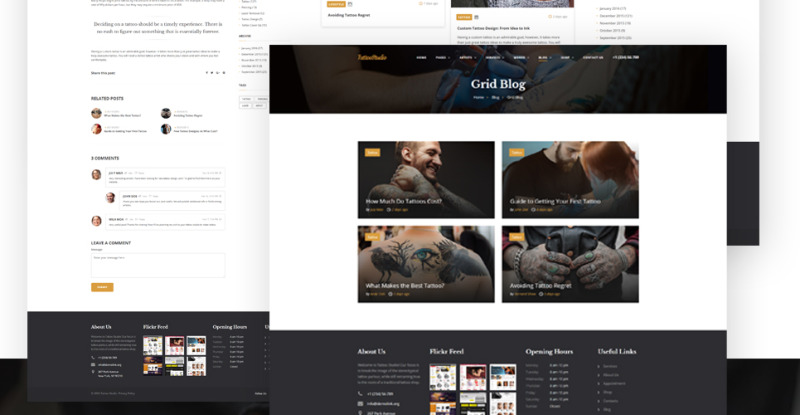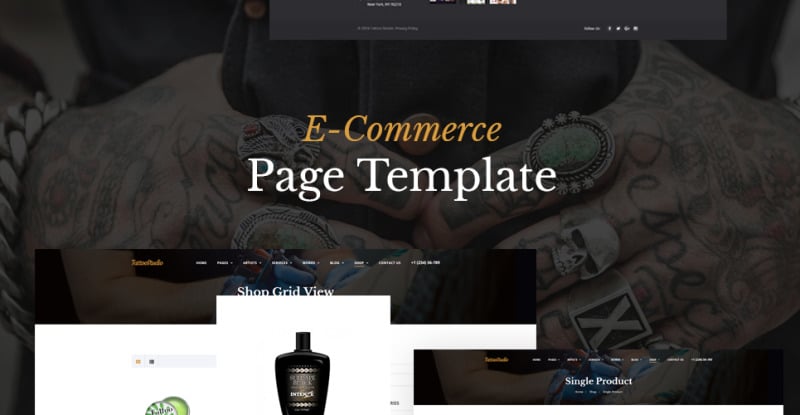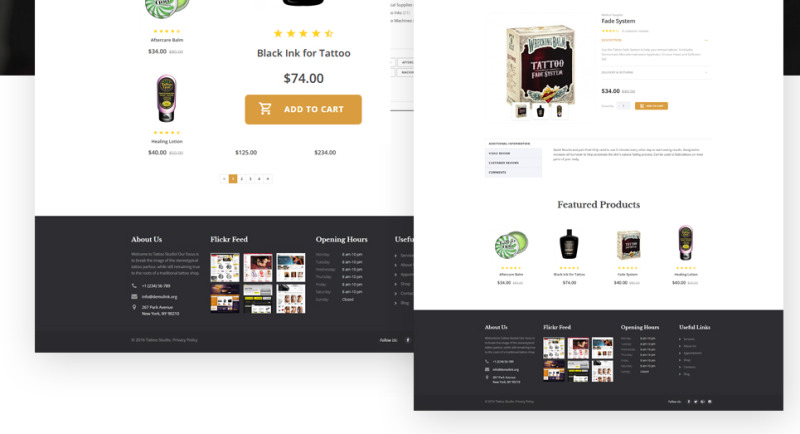 Creative Tattoo Studio Website Template
Tattoo studio website template can be of great help in creating a modern website for your tattoo business. it is widely known that without a proper website no business is successful. A properly designed website allows you to attract new clients more efficiently. Website templates allow saving money on web development as well. They are affordable and easy to manage. These and other factors make HTML templates a perfect choice for any website.
To help you establish a website that attracts attention, we have developed the Tattoo Studio website template. It has a stunning dark design and is fully responsive. Initially designed for tattoo studios, this template offers great possibilities for beauty salons as well. Moreover, it is highly reliable and stable thanks to the efforts of our team. It has everything you would expect from a template developed by web design industry experts.
A Wide Variety of Powerful Features
This tattoo studio website template contains over 40 ready-made HTML pages. It is well-developed and structured to simplify the customization of the template. Its code is W3C valid and SEO-friendly allowing your website to rank higher in web search results. To simplify the navigation we have also included megafooter and stick-to-top menu. Besides, Tattoo Studio provides you with:
Rich UI Kit;
Slider and Appointment Manager;
5 Various Blog Layouts;
eCommerce Page Template;
Various Gallery Types.
Rich UI kit allows you to customize your website how you want. It means that you can replace or modify any section of the Tattoo Studio website template to adapt it to your website. Use various CSS3 transitions supplied with the template to make it look even more spectacular. And with a well thought out appointment manager, your website visitors will be able to easily make appointments.
Pre-designed Layouts and 24/7 Premium Support
To inform your clients about the latest news, we have included various blog layouts. Moreover, you can display all your works with the help of different gallery layouts. it is especially useful for independent tattoo artists. Our website template also has built-in eCommerce features. They allow you to sell any kind of tattoo products without installing any other eCommerce tools.
Tattoo Studio website template also includes detailed documentation. It's written in an easy-to-read manner to provide you with information about the template's configuration. However, if you need a consultation about this template, feel free to contact our 24/7 support. Our team will be happy to assist you in installing, customizing or configuring this template.
Changelog
Tattoo Salon 1.3 (January 26, 2022):
UPD: Bootstrap to 5.0.1;
UPD: Popper.js to 2.9.2;
UPD: Jquery to 3.6.0;
UPD: Jquery Migrate to 3.3.2;
UPD: Swiper to 5.3.1;
UPD: RD Calendar to 1.2.0;
FIX: Minor bug fixes.
Tattoo Salon Version 1.2.1 (November 19, 2020):
UPD: SCSS optimization;
UPD: Scripts updated;
FIX: Project structure;
FIX: Minor bug fixes.
Tattoo Salon Version 1.2 (October 30, 2019):
ADD: Mailchimp and Campaign Monitor forms;
ADD: Preloader Plugin;
UPD: Jade files to Pug files;
UPD: Rebuild navigation and breadcrumbs structure;
UPD: jQuery library;
UPD: jQuery Migrate plugin;
UPD: jQuery Cookie plugin;
UPD: jQuery Easing plugin;
UPD: Bootstrap 3 to Bootstrap 4.1.3;
UPD: Owl Carousel plugin;
UPD: Isotope plugin;
UPD: RD Navbar plugin;
UPD: RD Google Map changed to Google Map;
UPD: RD Mailform plugin;
UPD: Slick Slider plugin;
UPD: Page Transition plugin;
UPD: PhotoSwipe Gallery plugin changed to LightGallery plugin;
UPD: RD Material Tabs plugin changed to Bootstrap Tabs plugin;
UPD: Responsive tabs to Accordion plugin changed to Bootstrap Accordion plugin;
RMV: Obsolete plugins;
RMV: Obsolete style files;
UPD: DateCountdown has changed to AlphaCountdown;
UPD: jQueryCountTo has changed to AlphaCounter;
UPD: TimeCircles plugin has changed to AlphaProgressCircle;
FIX: RD Calendar Fixes;
UPD: Spellcheck fixes;
FIX: Markup fixes;
FIX: Minor bug fixes.
Tattoo Salon Version 1.1 (September 27, 2019):
13 Reviews for this product
Beautiful template and ease to use. Code is well organized. This is my sixth template and Im fully satisfied...
Beautiful template. You just have to have the right photos and you can make exceptional website.
Сам шаблон визуально хороший, но внутри очень много помарок. И интеграция его на вордпресс оставляет желать лучшего.
La plantilla era fantástica para el proyecto que estaba realizando y me facilito el trabajo un 80%. La verdad es que resulta muy sencillo modificar este tipo de plantillas y adecuarlas al gusto de los clientes. Por ello cuando me tocó buscar una plantilla pensé en TemplateMoster. Porque hay de mil tipos y con diferentes soportes en cuanto a tipos de maquetación, programación, etc. Sin duda volveré con otros proyectos complicados que necesiten una plantilla de calidad.
so good template.... but I have 1 issue... slider (header) is not responsive...!!!
0 Comments for this product